What makes Hippo different from other CMMS options?
Hippo CMMS ranks highest for Ease-of-Use, Customer Support, and Value for Money.
Hippo Testimonial- Cypress Hill Health Region
Don't take our word for it... Listen to what our customers have to say about how Hippo has helped them.
We can get a lot of history on equipment ~ Carrie, Cypress Hill Health Region
G2 Crowd
recognizes Hippo CMMS as a Mid Market Leader in the CMMS category.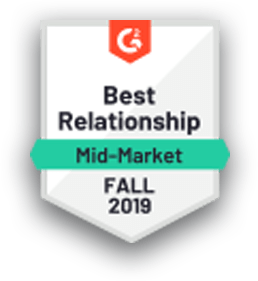 Check Out Our Reviews of G2 Crowd
Jeff S. W
Maintenance coordinator
★★★★★
A great program for time management in the work place.
~ Manitoba Institute of Trades and Technology
Chris Freise
Maintenance Manager
★★★★★
Hippo is easy yo use web based and has all the main features needed for most CMMS users. It is not cluttered up with all the little things that 90% of maintenance mangers never use that just get in the way. Hippo is very user friendly, has exceptional support, and was easy to migrate to.
~ Lily of the Desert
Lon Wilburn
Tool Shop and Design Manager
★★★★☆
Extensive elements captured for later analysis Reporting capabilities Intuitive naming conventions Accessibility Value Customer support Ease of implementation/onboarding Access to online training videos and tips. I have found these to be extremely helpful.
~ Merrill's Packaging Inc.
Matt Craner
Maintenance Analyst
★★★★★
It is very helpful and a benefit to track work done in area's as well as the costs associated with those.
~ Northern Quest Resort and Casino
David Trimble
Facilities Manager
★★★★★
We have identified trends and have been able to amend maintenance schedules based on those trends, very helpful in that regard.
~ CSE Corporation
Start Your 14 Day Free Trial Now!
SelectHub
recognizes Hippo CMMS as Thought Leader in CMMS Software